Artist Bio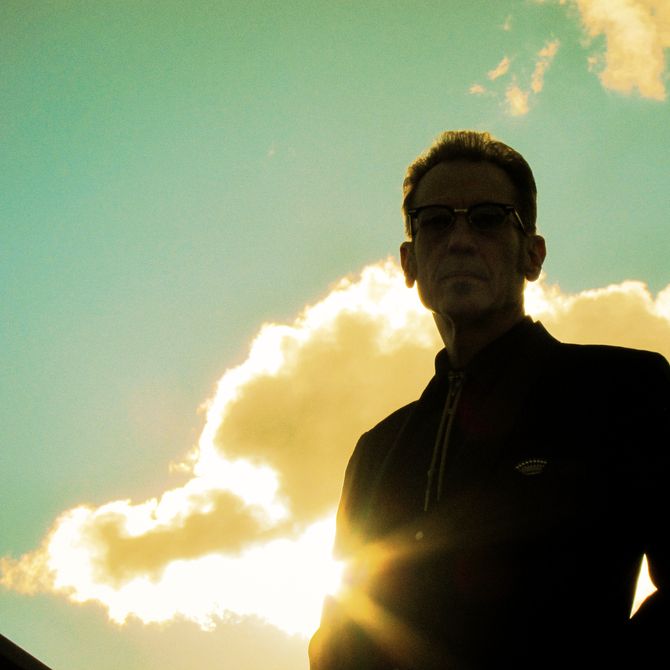 Rock and Roll Redemption
When music is true north, you're never lost
No Parole. Since stepping to the mic as lead singer for a junior high garage band, Rich Layton has been a prisoner of rock and roll. When he began playing harmonica with then-girlfriend Lucinda Williams in Austin, Texas, it turned into a life sentence. After honing their chops on street corners and dives, the two moved to Houston to join the seminal music scene at Anderson Fair. Layton became the house harp player at the inner city club that was home to Townes Van Zandt, Nanci Griffith, Lightning Hopkins, Lyle Lovett and many other Texas-bred singer songwriters. 
The Duke of Juke. Breaking out of the folk circuit, Layton became a founding member of Houston's foremost rockin' blues revue, Dr. Rockit & The Sisters of Mercy. He went on to play, record and tour with many Texas talents including Alan Haynes, the late Rocky Hill (brother of ZZ Top's Dusty Hill) and Fort Worth sax maniac Johnny Reno. In 1985, the Lone Star State's leading music magazine honored Layton as one of six Texas Harmonica Tornados, a list that included such luminaries as Kim Wilson, Mickey Raphael and Delbert McClinton. Dubbed "The Duke of Juke," he was established his reputation as the city's premier harp player and best-dressed musician.
Roadblock / Turning Point. Layton was at the top of his game when hearing issues forced him to give up the life of a full-time musician or risk total hearing loss. Layton had to recalibrate his life and find a way to keep music in it. He scaled back on performances and sought out musicians willing to turn down the volume but not dial back the energy or the dedication to great songs and professional stagecraft. The model worked, and Layton the side man moved to front and center of the stage, but back under the radar. After 25 years in Houston, Layton and his wife relocated to Portland where he entered the vibrant NW music scene as a respected harp player. 
No More Excuses. One afternoon, he stopped by sound check at The Aladdin Theater to see his old friend and zydeco legend, Stanley Dural, Jr. aka Buckwheat Zydeco. Over the course of two-hour conversation in the back of the band's van, Buck took Layton sternly to task for not having his own band, shooting down every excuse Rich offered until he had none left.
Man On a Mission. Not long after that fateful afternoon, 
Rich Layton & The Troublemakers emerged, playing a high energy mix of roots rock, honky-tonk and more for a growing local and regional audience. Layton also sat in with old friends Lucinda Williams, Lyle Lovett, Dale Watson and other old Texas friends when their shows would hit town.
Late Bloomer. What no one knew is that Layton had been writing songs for years. Problem was, he didn't play guitar. He wrote down the lyrics and worked out the melodies in his head, where they got filed away as fully-formed songs. The idea of presenting them to the band terrified him. It was only when the lineup felt permanent that Layton felt safe enough to sit down to sing his songs acapella for a writing session with his guitar player.
We Interrupt this Program. By 2011, there were a dozen originals, road tested and ready to record for the albumTough Town. Just six months into worldwide airplay, hitting the charts and hitting the road, it all came to a frightening halt. A mysterious hearing issue left Layton unable to perform, tolerate noise or even talk on the telephone. The band went on hiatus while Layton sought answers.
At the end of 2012, he underwent inner ear surgery, followed by 21 days of bed rest. Recovery would eventually take more than 18 months, as Layton waited to see if his playing days were over. 
Rock and Roll Redemption. When he finally came out the other side of the long ordeal, Layton wrote "Live to Rock," the hard-driving personal anthem that kicks off the return album, "Salvation Road."  Described by a fellow songwriter as "mini-movies," the new batch of originals are sharply drawn tales of good times and bad choices, big dreams and bad timing. For the characters that inhabit these songs, hope may hang by a thread, but it's never out of reach. Layton takes on each of the album's 11 songs with the conviction of firebrand rock and roll preacher determined to save your soul - and his.
In a fitting tribute to the ill-fated previous album, Layton took a cue from the fabled Phoenix. The title track of that album lives again in the band's new moniker: Rich Layton & Tough Town.
Recently signed by Portland's Never Lucky Records, the band weaves a swampadelic soundtrack for a last chance Saturday night. Your table waits under the broken neon in a dive bar out on Salvation Road.
Publicity
Artist Rep: Janelle Rogers 
Email: janelle@glgpub.com 
Phone: 248-761-9370
Booking: Rich Layton
Email: rich@richlayton.us 
Phone: 503-381-8171
Label: Never Lucky Records
Contact: Wes Youssi 
Email: wes@wesyoussi.com
Phone: 971-506-4055 
––––––––––––––––––––   
REVIEWS / PRESS LINKS
Houston Chronicle Feature for the recent Texas shows – Click here 
Press Release for Salvation Road, 1st Single from the album – Click here 
Press Release for Live to Rock, 2nd Single from the album – Click here 
Album Review: Oregon Music News – Click here
Album Review:  Cascade Blues Association – Click here
Single Review:  Americana UK
– Click here
––––––––––––––––––––
Archive Press
Feature: Rich Layton: His miraculous return - Click here
"

The swampiest of rock is embodied on this title track single taken from Rich Layton's latest album release. "
— Jonathan Aird, Americana UK
"

The production team of Rich and Terry Wilson (LA bassist and music director for Eric Burdon of The Animals), delivers a great roots-rock album with a definitive Texas sound. "
— Ronny Bervoets, Rootstime (Belgium)
What People Are Saying About Our Live Shows
"

With roots in the Texas Gulf Coast, Layton and his band bring the real deal to the NW and know how to use it, as they're a great live act to back their recording prowess. Everything from R&B, soul, rock, folk, blues and country, as well as zydeco and other flavors are perfectly blended throughout this music."
— Music Street Journal
"

WOW!! What a show!! The opening act [for Junior Brown] was Portland's Rich Layton. His set was filled with rompin', partyin' roadhouse roots rock at its best. The crowd at the Aladdin certainly thought so!! "
— Kurt "Swingcat" Johnson, Positively Entertainment
"

Y'all were fantastically professional and knew exactly how to rev up that crowd. Really an inspiration to watch such talent in action..."
— Jed Arkley, Portland Parks Summer Concerts